Description
This shower-room to wet-room refurbishment resulted in a stylish yet simple, under-floor heated, room, with wall hung basin and toilet for ease of cleaning.
It was a shame however not have been able to incorporate in the new design the skillfully fashioned – and somewhat functional – lego and sellotape shower rail bracket crafted by Frasier.
EW Forest Hill
2007.02.23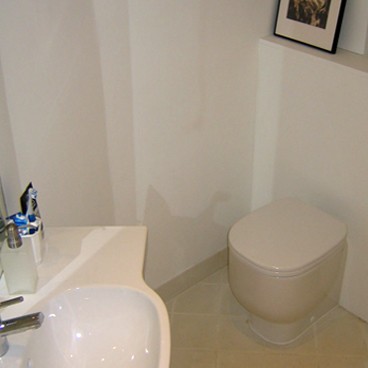 Changing the dimensions of the existing window opening allowed for a much needed roomier shower, whilst retaining defused natural light into the room.