Description
Michael Tye Limited – Greener Design and Build, is the culmination of many years working within the fields of design, carpentry and construction.
Having initially studied Sculpture at Central Saint Martin's College of Art and Design, London, Michael was awarded a scholarship to attend Syracuse University, New York, USA, where he studied Sculpture and Colour Photography.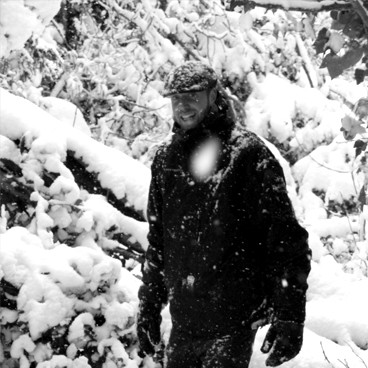 After graduating from Central Saint Martins with a BA Hons Fine Art in Sculpture, Michael worked in the Peckham fine art bronze foundry 'Meridian' as a Bronze Chaser. He later joined the menswear designer Geoff Griffin as a creative consultant, and worked for the set-builders 6666 on a wide variety of events – concluding in a Nestle's Smarties themed construction for their retail outlet on Blackpool Pleasure Beach.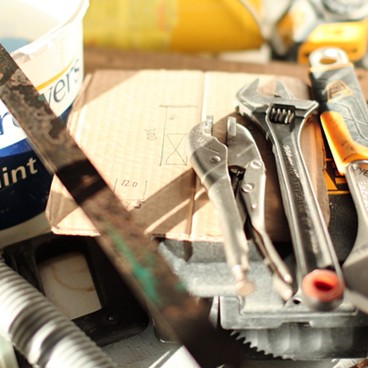 Moving his focus towards Architecture and Construction, Michael began working with the architect Ken Taylor and artist Julia Manheim building their home, Quay House, for Quay 2C's inception over a decade ago. Since then he has built and managed projects with Quay 2C, most notably the Bellenden Rd house & Laundry Houses projects, as well as building up a portfolio of retail and residential projects.
Michael has worked with many creative clients and designers, including the award winning Forster Inc. and architects Mackay+Partners, and has
been involved with projects
both in London and across the United States.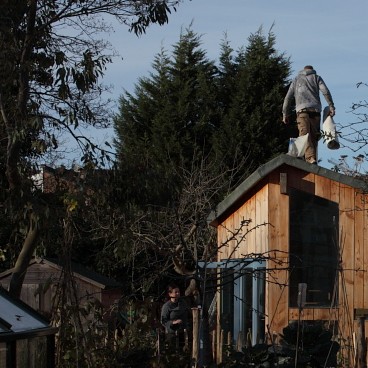 As Michael's environmental motives surfaced, most work undertaken was underpinned by a desire to build and refurbish to as high a green standard as jobs would permit. As an accredited eco-refurbisher, and active member of the Association for Environment Conscious Building (AECB), Michael continues to increase his technical and materials knowledge through courses, seminars, debates and conferences.
Michael draws on his creative background and enthusiasm towards environmental architecture to bring a high level of knowledge and accomplishment to his work.