Description
The Williams's period home sits on an awkward angled site, which throws up it's own eccentricities and charms.
In order to overhaul the existing hodge-podge bathroom, the corner chimney breast was removed almost completely to the roof line.
The lathe and horse-hair plaster ceiling was removed, and phenolic insulation installed within and underneath the joists.
The room has three external walls. So as not to compromise space within the room, they were leveled and lined with Wedi board, this not only provided insulation, but a stable background for tiling.
Williams's
2011.06.10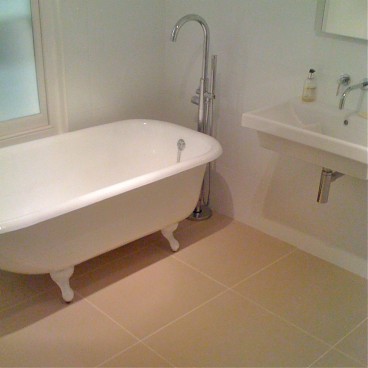 By removing the chimney breast, a wet room style shower could be located in the corner, whilst still leaving ample room for the freestanding cast iron bath.
The floor joists were painstakingly leveled and altered to accommodate the large wet-room shower tray. The joists were then infilled with acoustic insulation, before a new WBP deck was laid with Wedi board throughout, enabling the full electric underfloor heating system to work efficiently.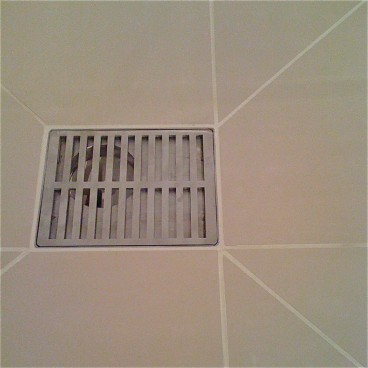 As with all the windows within the property, the bathroom had been draught-proofed and refurbished by Alexander Restoration.
The window was glazed with sandblasted glass, providing the idea to use the window like a light box. By installing an external light, not only was an alternative light source for the room created, but as importantly, the problem of James Bond title sequence like silhouetting of the bather was overcome.