Description
This old post-war building at the corner of King's Grove was bought by architect Ken Taylor and artist Julia Manheim in 1998, with the intent to convert the building into residential accommodation, an architectural practice, art studio and gallery.
A neighbourly chat over a cup of tea opened the door of opportunity for Michael to become involved in what turned out to be a four year construction project.
2C King's Grove
2002.04.05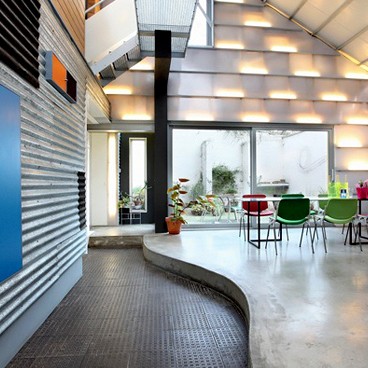 The staged build allowed Michael to retain the role of site manager at Quay 2C whilst undertaking short-term projects in the United States.
Ken Taylor was both architect and client to the project, and also held a lecturing role at Oxford during this time.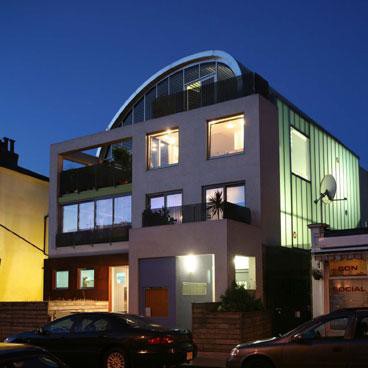 The style of the build process necessitated a hands-on education in many construction and architectural processes – experience that would have usually taken many more years to acquire.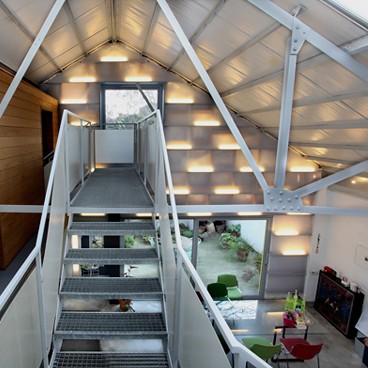 Many of Michael's clients come from a connection with Quay 2C or residents of Quay House, including the architect Colin Bennie, artist Jacqui Poncelet, web designer Mark Williams and illustrator Alexis Deacon.