Description
The client went to Forster Inc to update, add personality and turn her apartment into a home. We replaced the rolled-out corporate style with an interior that reflected her taste, and suited her lifestyle.
Refurbishing the usual developers bathroom into a hotel style wetroom involved a complete strip-out, whilst creating a new subfloor structure to give the desired seamless stone floors.
Shad Thames
2006.11.01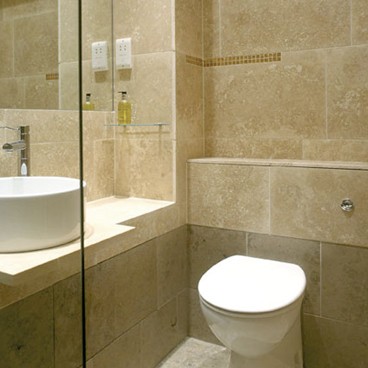 A complete bespoke kitchen was created with Roy Middleton, who fabricated the metallic bronze doors specified by Forster Inc.
Stone surfaces in both bathrooms and kitchen were supplied by Joss Smith.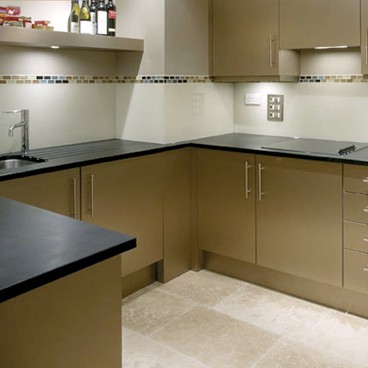 Both en-suite shower and bathroom shared similar design and finishing, with subtle tone differences in the stone travertine wall and floor tiles. Inset gold leaf mosaic tiles detailed provided the required bling.