Description
The Laundry Houses feature in The Evening Standard's Homes & Property
Evening Standard's Homes & Property
2015.01.07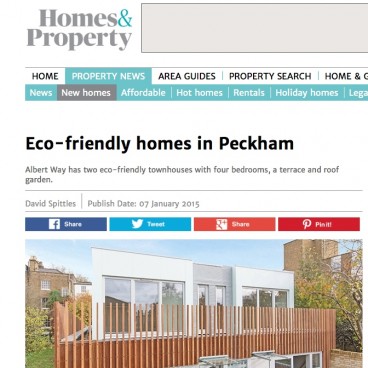 "Work by Quay 2C will be on display and tea and cakes will be served"
Time Out Magazine:Time Out magazine suggest Things To Do during Open House 2014
2014.09.12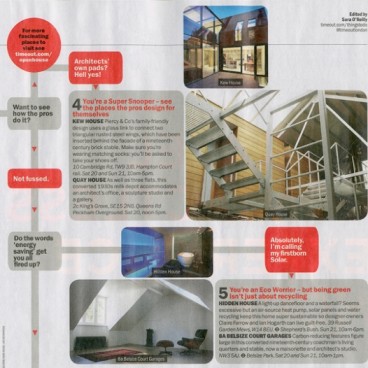 "The m2 Gallery upholds an unlikely but longstanding artistic heritage in Peckham" writes Rory Olcayto
m2 Gallery featured in The Architects' Journal
2014.01.24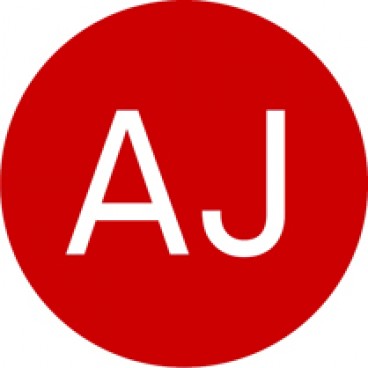 "It harnesses wind and solar power to dehydrate and evaporate waste into a safe and odourless material that can be added to the compost heap."
THE FINCHLEY ARROW: Finchley Horticultural Society discover Kazubaloos (WooWoo waterless toilets)
2012.03.31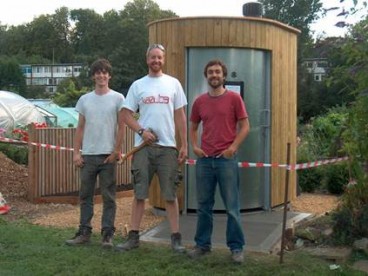 New York Times 2011.05.08
Article on Quay House
'From Dairy Depot to Industrial Chic' by Jessica Donati in New York Times in print and online.
New York Times
2011.05.08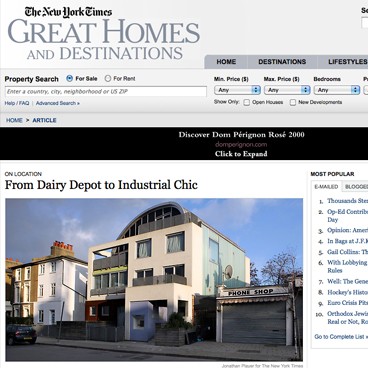 An article on Quay House is featured in this month's Matchbox Magazine.
Quay House Featured in Matchbox Magazine
2009.09.01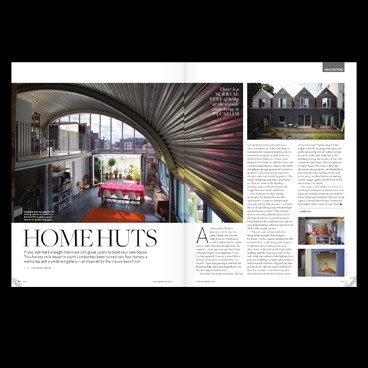 "The milk depot in Peckham, built during the Second World War to ensure south London families got their daily pint despite the hostilities, was not a thing of beauty. In fact it's ownerarchitect, Ken Taylor, described it as a "bog standard A-frame shed". But Taylor regularly cycled past it and the "shed" began to capture his imagination. It had potential for what he wanted — an office, studio and living space. So Taylor and his partner, the artist and writer Julia Manheim, decided to try to reinvent it as an "urban barn"."
Homes & Property (Daily Mail supplement)
2009.01.09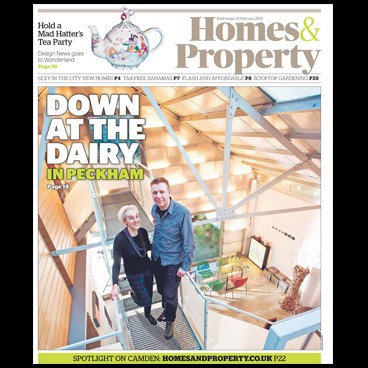 "High ceilings and lots of light were vital – hence the unusually tall, open space which greets you on entry, and which functions as a studio and dining room. Jacqui's (Poncelet) favourite design details are the wonderful skylight that catches the last of the evening sun, and the expansive sliding glass doors which lead into a wild and wonderful garden."
Elle Decoration Magazine
2008.09.01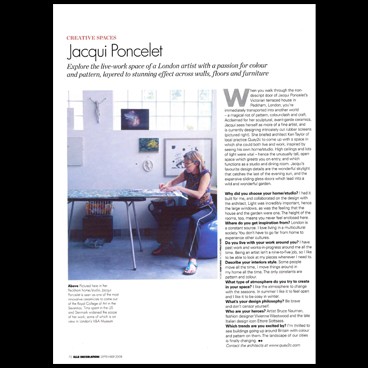 Telegraph Saturday Magazine
2007.05.12 – Bellenden Road
"I had a wonderful person called Michael Tye building the house. He trained as a sculptor and his attitude cemented the relationship between myself and Ken (Taylor), because the three of us worked together on most of the design."
Telegraph Saturday Magazine
2007.05.12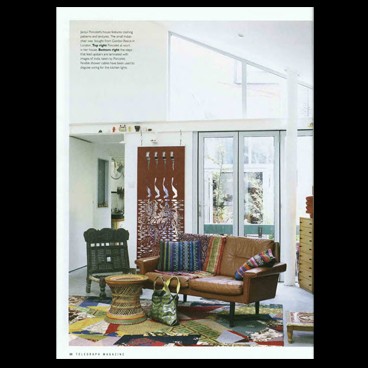 KitchensBathroomBedrooms magazine feature the refurbishment of the Tamarind Court apartment, in London's Shad Thames.
KitchensBedroomBathrooms
2006.12.01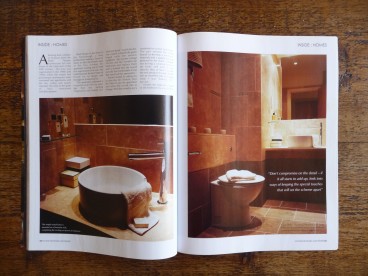 'City Reborn'
by Kenneth Powell
foreword by Renzo Piano – 2005.09.08
"Eclectic, certainly, with touches that some might consider eccentric, King's Grove is the sort of development that enriches the city, visually and socially."
City Reborn
2005.09.08