Description
This small terraced house's kitchen had a narrow doorway, no more than 160cm high.
With significant structural alteration an open kitchen/dining room was created. The ceiling of the kitchen was raised to the roofline to accommodate a large Velux roof-light.
Kirkwood Road
2009.05.03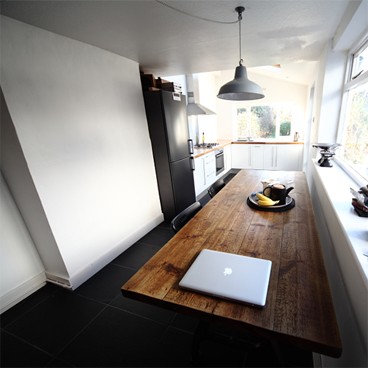 The existing garden door was moved to take account of the structural changes. Both rooms were then further linked by equalising their floor levels, and natural slate tiles were laid throughout.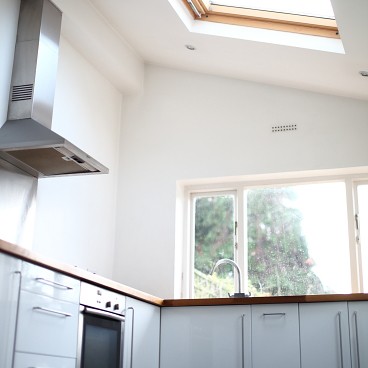 A through-lounge was created by removing a shared wall, and introducing a steel 'goal-post' structure within the walls and floor. The rear/dining room window opening was lowered and replaced with bespoke double glazed French doors. Shelves with hidden fixings were installed within alcoves to visually link the front and rear rooms.
The window shutters in the front room were incomplete, so they were refurbished to match the originals. The room was completed with the installation of a period fireplace with slate hearth.