Description
This studio was the second project undertaken with designer Caitlin Elster, who had been approached by a local writer. Both had been volunteering with The Friends of Arnold Circus in the north-east corner of the London Borough of Tower Hamlets.
Studio Petite
2011.05.08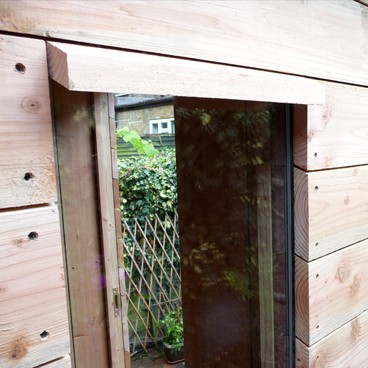 As with the Printmaker's Studio, Caitlin rolled up her sleeves and picked up the power tools.
With the studio being overlooked from the upper floors of the house, a green roof was not only the eco option, but the most aesthetic.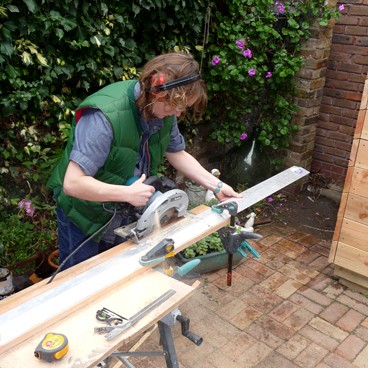 The building was constructed in six timber frame panels, with the walls and floor firstly insulated, then wrapped in a section of tension billboard poster. Timber that remained from the Barbican Gallery supply was used again as cladding, after being put through a planer thicknesser and cut to form a parralelagram in section, which created a great corner detail, with sills cut to match.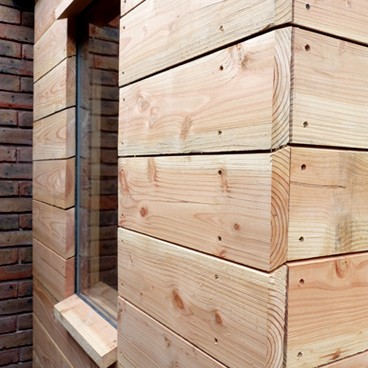 In preparation for the sedum, the roof panel was covered with Firestone RubberCover™ EPDM, a cold lay system that has a life expectancy of up to 50 years. Further layers to the green roof system employed among them less high-tech materials, carpet and crushed brick.