Description
Felix Flury has an established gallery in Solothern, Switzerland, and looked to set up a gallery in East London.
Gallery S/O was the refurbishment of a four storey property, plus rear workshop on Brick Lane, East London.
The building originally housed one of the old Hugano shop/residences/workshops of the late 19th century fabric industry in and around Shoreditch.
Gallery S/O
2009.12.11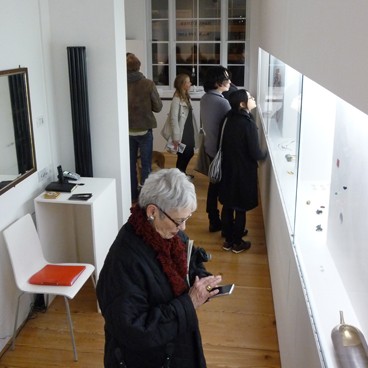 Refurbishing the shop involved a complete strip-out, structural alterations, insulating and relaying a reclaimed pitch pine tongue and grooved floor (milled from structural timbers salvaged from a demolished Travis Perkins warehouse).
The display and stock storage case that runs the length of the shop was built by Roy Middleton, in collaboration with Allan Frost of Frozen Fish Design.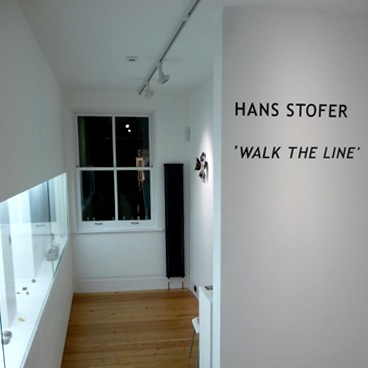 All of the other storeys received refurbishment in one form or another, including installation of secondary glazing to all street-facing windows; repair to damaged floors throughout and reconfiguration of the buildings mains electricity; minimalisation of existing bathrooms and bedrooms to accommodate gallery staff.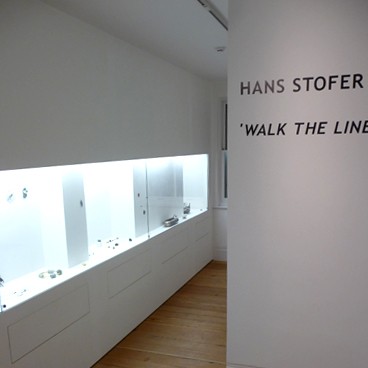 The rear gallery space also required a strip-out throughout, with faux period detailing either removed or cloaked, to create an open and flexible exhibition space. An office / metal-smith workshop space was accommodated on the mezzanine at the rear of the gallery space. The lighting systems in both shop and gallery were designed and installed by Neil Roland.