Description
The Back flat in Quay House is part of Quay 2C's development on King's Grove.
The interior fit-out was designed by both Ken Taylor and Julia Manheim.
The 52m² flat's layout was dominated by taking advantage of the balcony, large patio window and the view over the back gardens to the north. The open-plan living / dining / kitchen area allowed the space to benefit from these attributes.
Back Flat - Quay House
2002.01.25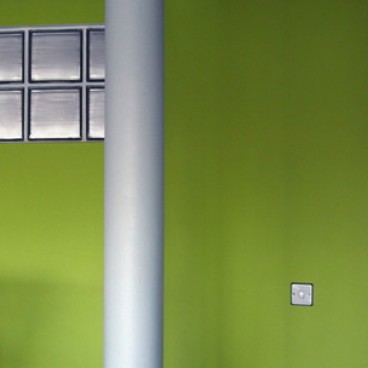 The bathroom is mirrored and the walls are lined in brightly coloured perspex. The bedroom takes advantage of the windows to the rear, while the whole flat has a polished concrete floor with underfloor heating.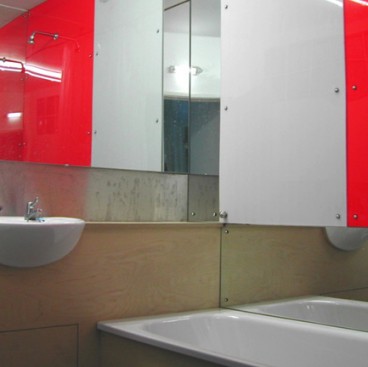 The Stairway has curtain wall glazing which acts as a thermal break, insulating the flats from both summer heat and winter cold