Description
The Bellenden Road site had formerly been a plumber's merchant, with a collection of several makeshift 'lean-to' structures spreading behind the retail unit. Above the shop, two further storeys of a Victorian house had simply been used as storage.
The client, Jacqui Poncelet, met with Ken Taylor, of Quay2C Architects, with a view to developing the existing Victorian brick-built shop and above, whilst clearing the remainder of the site, making way for a contemporary new build.
Bellenden Road
2003.05.21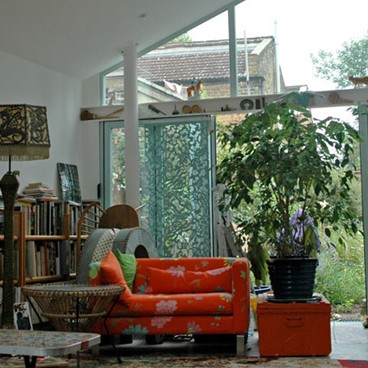 Architect Ken Taylor put forward Michael Tye for the project, having already worked together for several years on 2C King's Grove & Quay House.
Working closely with such a creative client made for a great collaboration between architect, builder and client. The majority of the work was undertaken by a very small team, which allowed for an organic project, as much as is possible within the constraints of a designed and fabricated steel framework. Much of the building's layout evolved with feedback from the client, who had the liberty of experiencing the 3D space rather than making decisions based on 2D drawings.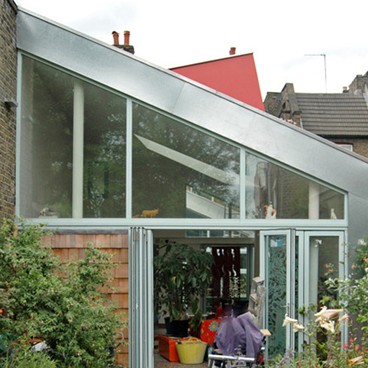 Much of the knowledge taken to future projects with green/sedum roofs was learnt working on this new-build project.
The building continues to evolve to this day, with several changes coming from a need and understanding of what the fabric can offer.